posted on May 8, 2007 in
Linux
with
2 Comments
Being in Malaysia don't expect the best speeds when running "yum -y update". I recommend installing the yum fastest mirror plugin to see some better results.
The plugin basically goes through the list of mirrors and determines which mirrors have the best response time. The results are then sorted and stored in a local cached copy.
Installation is simple,
1. # "yum install yum-fastestmirror" for CentOS 5 and "yum -y install yum-plugin-fastestmirror" for previous versions.
2. # "vi /etc/yum/pluginconf.d/fastestmirror.conf" ensure the settings described below and set properly.
[main]
enabled=1
verbose=0
socket_timeout=3
hostfilepath=/var/cache/yum/timedhosts.txt
maxhostfileage=1
3. # "yum -y update" and you should start seeing a difference.
# yum -y update
Loading "fastestmirror" plugin
Loading "installonlyn" plugin
Setting up Update Process
Setting up repositories
Loading mirror speeds from cached hostfile
More help available at the CentOs Wiki .
posted on May 7, 2007 in
Linux
with
0 Comments
An awesome book for the average Windows user who is thinking about getting started in Linux or maybe just curious about what Linux looks and feels like. The book will show you how, where and what is needed to get you  started on you Linux journey.
The book is authored by Scott Morris from openSUSE Linux Rant. 25 versions from 5 different OS platforms and 20 years of experince is what he bring to the table. Read his bio.
I have gone through the book and personally found it to be really good for those who are eager to get started in the Linux world but don't want to be overwhelmed by too much information. The information is simple and supported by detailed screenshots. One can never go wrong with screenshots.
The book stresses that Linux today is fully functional through it GUI interface alone and the need for the command line is more suitable for those with more experience who prefer working in the CLI environment. Limited packages and complicated installation procedures are something of the past as now there are tons of quality software packages bundled with Linux and with the addition of the GUI based package managers the end user is able to easily install/uninstall the packages of their choice.
If you eager to start then please add this book to your "must have" list of books.
Source: openSUSE Linux Rants
posted on April 24, 2007 in
Software
with
4 Comments
Antivirus applications are installed on almost every computer today. The threat of virus attacks is always growing and the technology evolving. The best defense anyone can have today is a good antivirus application.
PC World has published a list of the top performers in the antivirus space. This is helpful information for those looking to get antivirus application to secure their computers.
The Top Performers are;
2. Symantec Norton AntiVirus 2007
4. Eset NOD32
Source: PC World – Top Antivirus Performers
posted on April 23, 2007 in
Cool Stuff
with
2 Comments
Got these comics in my mail today.
posted on April 23, 2007 in
Cool Stuff
with
1 Comment
This piece goes out to all you players out there. Playa playa!! I actually have a couple of playa friends who I think this tat will look real good on.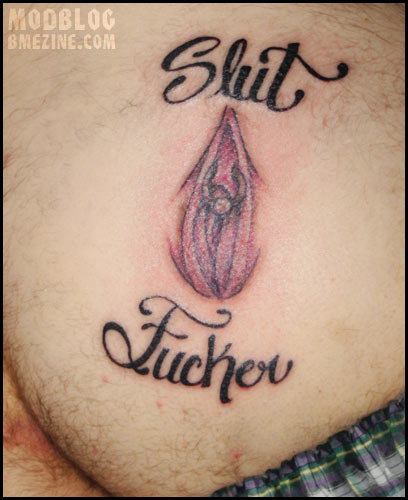 Sara Huser at Castle of Color in Lexington, KY is responsible this piece.
Source: ModBlog