posted on April 29, 2009 in
Cool Stuff
,
Internet
,
Tech
with
0 Comments
Try this out, it will keep you going for hours….
AT&T Labs's text-to-speech tool demo. It currently has 15 different accents and 2 genders. My favs are the  British and Indian accents. 😀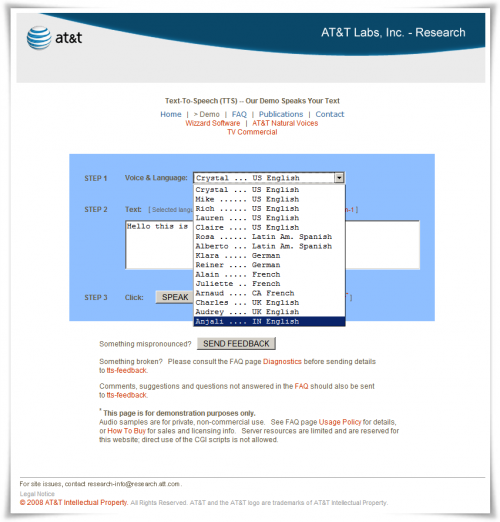 Go ahead, make up stupid sentences for them to speak out.