posted on February 13, 2009 in
eBooks
,
Linux
,
Open Source
with
0 Comments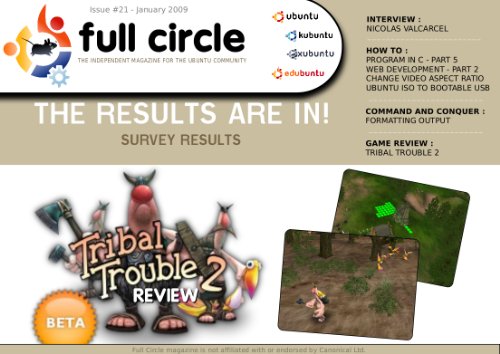 The latest issue of "Full Circle Magazine is out. Issue 21.
What I found interesting in this issue;
Output formatting with grep, awk, sed, cat, cut
Web developement
C programming
Video resizing
Ubuntu USB boot
Torrent tools
Download the magazine or read it online.
Source: Full Circle Magazine