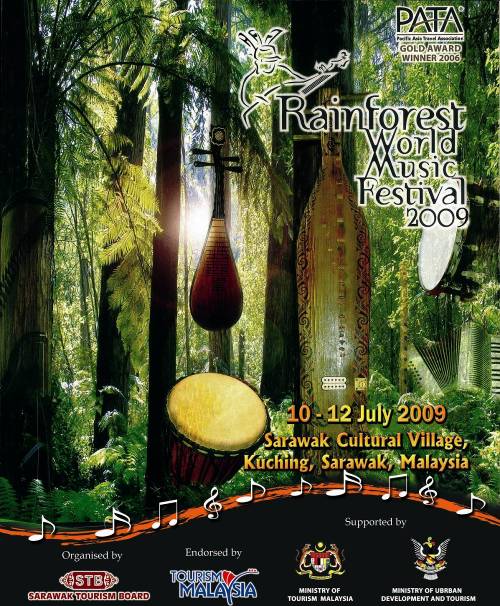 In da morning I'm flying off to Kuching for the 2009 Rainforest World Music Festival. More on the event.
I'll be back on Tuesday so till then, the blog's gonna slow down. Anyways, I'll try to post some pics or updates from the festival.
Beers, good music, jungle. I'm home!!
See ya next week