posted on August 20, 2009 in
Cool Stuff
,
Tech
with
3 Comments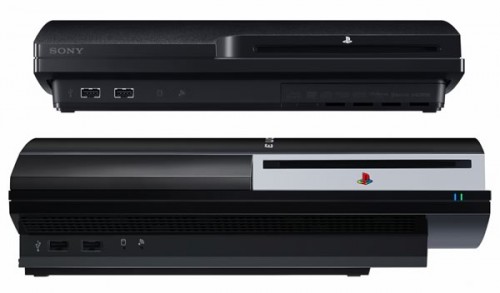 The PS3 slim is almost here. I'ts coming out in September and prices at USD 299.
It's slim, has a tough looking black finish, weighs in at 7.05lb and comes standard with a 120GB hard disk. All squeezed into the new slim form factor.
Check out the PS3 Slim intro by Sony's Jack Tretton.
[viddler id=14382d8f&w=437&h=333]
Here's a comparison chart I pulled off engadget.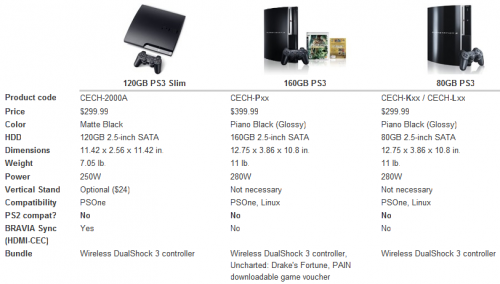 I'm not sure, I've go a white PS3 at home and somehow feel it looks better then slim. Well, I've only seen photos of the PS3 Slim so far, might just change my mind when I actually get to see one up close and personal.
Anyone know when we can expect to see the PS3 Slim in Malaysia?