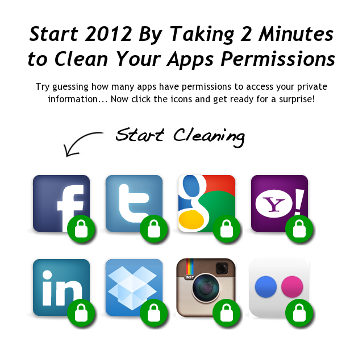 I always find it hard to remember which apps have access to my social networks.
Found something handy today,  mypermissions.org helps you with that. It provides you with direct links to you app permissions pages. For now it covers the main 8 social network seen in the picture above.
If you like the page and want to reminded to come back often, don't forget to set a reminder at ifttt.