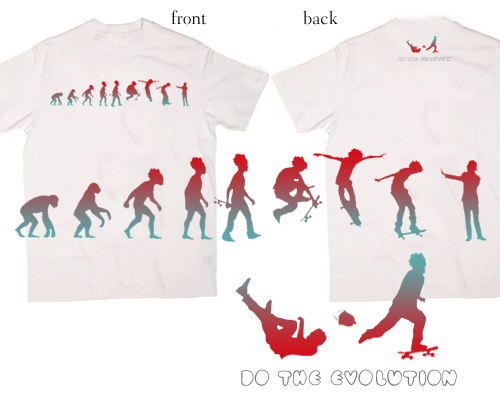 This is a t-shirt design by my buddy Alan that he had submitted to Designs by Humans, an online t-shirt store recently.
The design "Do The Evolution" depicts the skateboarding scene during the 80s and 90s. I love the concept, being a  skateboarder my self during the 90's, My crew always ran into issues with the authorities. We fought back every single time and won a few battles. Then, came along X-games, made all our hard work seem like a waste of time. Extreme sports suddenly seemed like the "IN" sport. Why? Tv coverage and the chance to host international events. 2 major contributors to our tourism industry.
On the bright side, this once negative sport is now widely accepted and as a result more participation can be seen. Parents love it as it is helping keep their kids away from drugs and negative social activities and in return leaving a an active lifestyle.
Ok, back to the design. If you like it then please drop a vote at Designs by Humans for Alan.