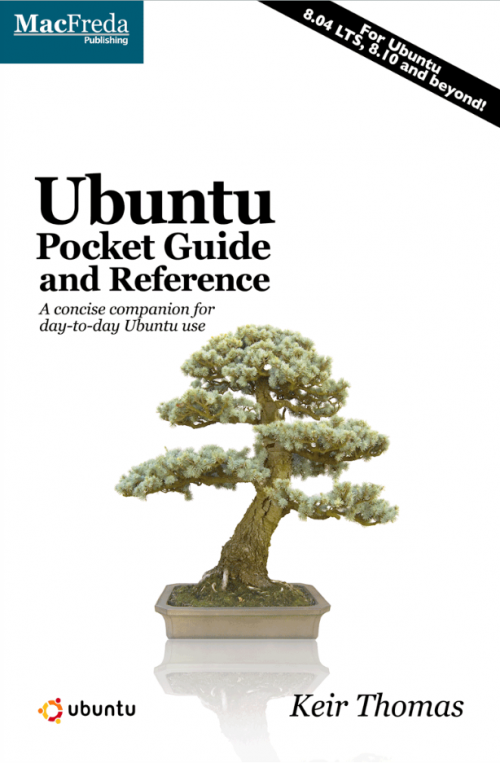 Ubuntu Pocket Guide and Reference by Keir Thomas.
Here's a good book for Ubuntu users and those thinking of switching over to Ubuntu. The book's 194 pages long and covers;
Installing Ubuntu
Configuring Ubuntu
Getting to grips with the desktop
Users and the filesystem
Hands-on at the command-line
Software management
Securing the system
The printed edition is priced at USD9.94 on Amazon and the ebook version is 100% free. Once you have the eBook you are allowed to redistribute it anyway you choose. Just make sure it remains 100% free. The FOSS way!!
Download or read it online from my .docstoc or scribd pages.
If you liked the eBook then make sure to pick up a copy of the printed version.
Source: Ubuntu Pocket Guide