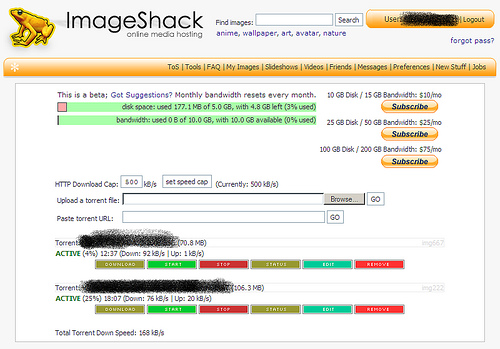 Tired of being throttled by your ISP? Here's some hope,
ImageShack, the media hosting site has now pulled out a new service from it's bag of tricks. Free torrent download service using their servers.
You find a torrent, upload it into ImageShack and wait. The torrent will be downloaded onto their servers and all you have to do is download the completed file one the download is complete.
It's not a new idea but what's cool is ImageShack is providing the service for free with some limitations. The allocated space is 5GB and bandwidth is limited to 10GB. If you need more then you have the option to subscribe to their paid service.
10GB Disk/15GB Bandwidth for $10/month
25GB Disk/50GB Bandwidth for $25/month
100GB Disk/200GB Bandwidth for $75/month
I tried it yesterday with a few torrents. The speed was way better then what I normally got at home. The completed files also downloaded at pretty decent speeds. Bye bye ISP throttling.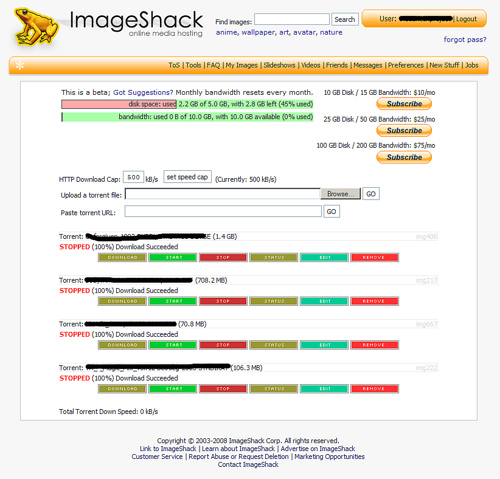 It's a good service so make sure to give it a spin. It's still in Beta so you can expect more in the future. Tell me what you think.
Notice: Always remember that what you download is your responsibility. ImageShack will not be responsible for any violation of copyright material.
Source: TorrentFreak | ImageShack