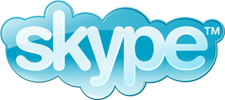 I've been having trouble with skype for the past few hours. I can log in to skype, make a call but when I key in my meeting number it does not go through. I keep getting errors saying "no key was entered". The DMTF tones are not going through. Sigh… I had to go back to my land line with no headphones or speaker phone capabilities.
Apparently Skype is experience some major issues within it's network which is going to take them 12-24 hours to rectify. Skype has posted a notice regarding the outage. See notice here.
Are you having issues with Skype today?
Sources;