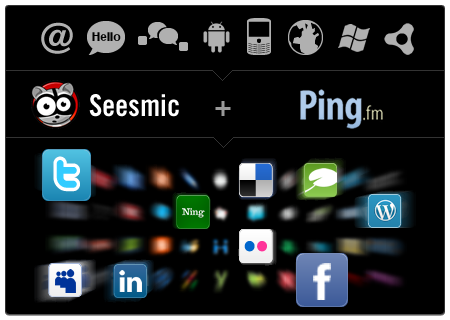 Seesmic has acquired Ping.fm. The multi social network update tool many have come to love.
The acquisition also included Ping.fm's developers but the dollars behind the acquisition were undisclosed.
Seesmic now has access to more then 50 social networks! Ping.fm has about 500,00 registered users and does around 200,000 updates a day. This will now be Seesmic's stats :D.
The Seesmic client will be fully integrated with Ping.fm by end of this month. This means Seesmic users will now be able to post updates through Ping.fm's SMS, Email and Chat gateway.
Source: Seesmic