Looking to get a new domain name? Good time to get one from [Shinjiru][1]. 50% off on all .my domains, see table below. The sale runs from 1st - 31st August 2012.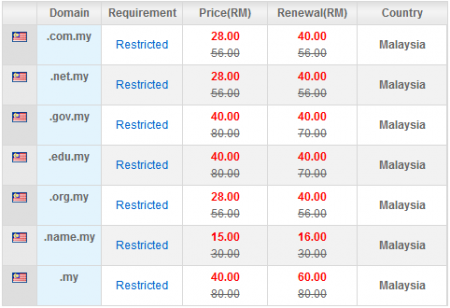 Besides domain names, Shinjiru's also offering 2 free months for every 1 month of VPS hosting.
Also, do checkout their dedicated hosting packages which could save you up to RM300 (duit Raya 😀 they call it.)
I've already purchased all my domains for this year from [ServerFreak][2] but maybe you could benefit from the [Shinjiru Merdeka Raya sale][1].