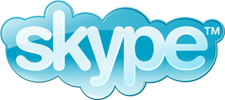 Skype service has been fully restored after 2 days of outage due to problems with the login system.
The people at Skype will be providing an announcement on what actually caused the outage on their blog, Heartbeat, this Monday 20th August 2007.
Everything is back to normal now. All my Skype calls are going through fine but quality as usual just OK due to the excellent bandwidth provided by our brilliant ISP here in Malaysia.
I've been on my land line for the past 2 days, I don't even want to imagine what my bill is going to look like. Thank god Skype is back.
Back to productive telephony for me 🙂
Thanks Skype for promptly rectifying the issue.