A friend sent this to me today. Streamyx Merdeka bash 2007 promotion.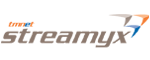 Streamyx Basic 1MB
Monthly subscription fee at RM77 per month for 24 months. Thereafter, revert to standard of RM88.
FREE Modem
FREE 100 Samsung MP3 player to be given for every 350th subscribers
FREE Online publication (e-browse - The Sun newspaper) for 12 months
FREE Online publication (e-browse - Virtual Malaysia & Traverama magazines) for 3 months
FREE Online Education (b-smart - Britannica Encyclopedia) for 12 months
FREE Music Download via music.bluehyppo.com (10 songs - one time download)
FREE Jumbo Play Games on Demand for 3 months
FREE Sports Update Barclays Premier League for 12 months.
Terms
Promo period will be effective from 1st August - 30th September 2007.
One time activation fee of RM75 and installation fee of RM88 (if applicable will be charged to the customer).
Modem warranty is 12 months.
FREE 100 Samsung MP3 Player to be given for every 350th successful subscribers only. TM will notify lucky subscibers to arrange for delivery.
Customers must provide a valid e-mail address during registration for e-mail notifications on the free services.
This promotion is applicable to new & successful application only.
Minimum subscription period is 24 months.
Franly speaking the package does not appeal to me. All I see diferrent is the opportunity to win a MP3 player. WOW.