Reports are coming in that Twitter was hacked ealier today by an Iraninan organization known as the "Iranian Cyber Army".
Twitter was defaced and the image below is what you got when you accessed Twitter.
Negative publicity like this is never good for giants like Twitter. Hopefully they will have better mechanisms in place to deter this from happening again in the future.
Twitter has yet to release an update on what happen or how much data was compromised. I will try to keep you up2date.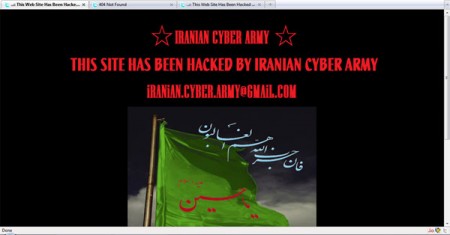 Update: Twitter DNS provider Dynect was compromised and not Twitter directly. [Source][2]
Update: Dynect was not compromised, someone logged in using a Twitter staff id and changed the DNS entries.
[1]: /wp-content/uploads/2009/12/twitterhack.jpg) [2]: http://blog.twitter.com/2009/12/update-on-last-nights-dns-disruption.html