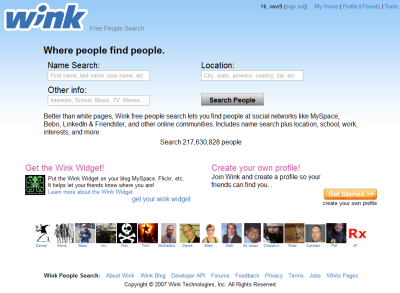 Wink let's you find people from other social networks like MySpace,Bebo, Friendster and others from one central location. You will need to register a profile at Wink and also register the the social networks you belong to into your Wink profile.
Your people search can be based on name, location,school,work,interest and more….
Tools from Wink,
Wink has a Firefox extension that will allow you to directly search for individuals from Firefox and also a widget to integrate into your blog/site.

The Wink widget is similiar to the ShowYourself widget I introduced in my previous post. See sample below.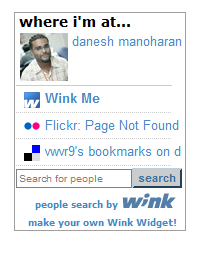 Source : Wink