Just Google "World Cup" and you'll see the World Cup 2010 team listings, fixtures, schedules and scores. All within you google serach result.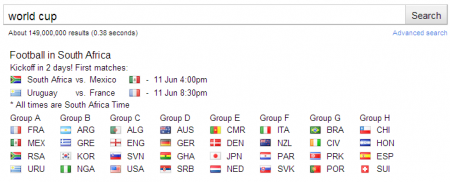 If you look hard enough you will also realize that the "Google" at the bottom of the page has been changed to "Goooooooal!!".

All this for the World Cup scheduled to start in 2 days :D!!!