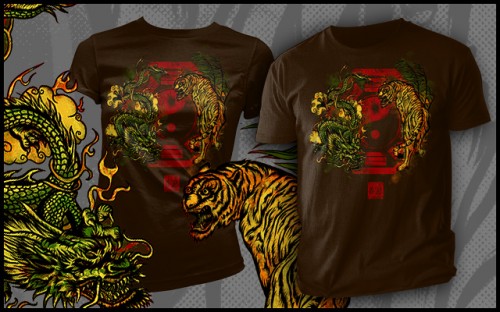 [Alan's][2] got a new shirt out on [TeeFury][3] titled Yin Yang.
The design's a Ying and Yang depicting a dragon and a tiger on it with vibrant colors. O ya, the design's hand drawn and finished with water colors.
If my sources are right, Alan's the first Malaysian to have his design sold on TEEFury. Awesome!!
It's goes on sale today and will be for only 24 hours. The TEE will only run you USD 9 + USD 5+- for shipping which I find to be super duper cheap.
[Grab one!!][3] I am!!
[1]: /wp-content/uploads/2009/07/top_yinyang.jpg) [2]: http://alanbernard.com/ [3]: http://www.teefury.com/