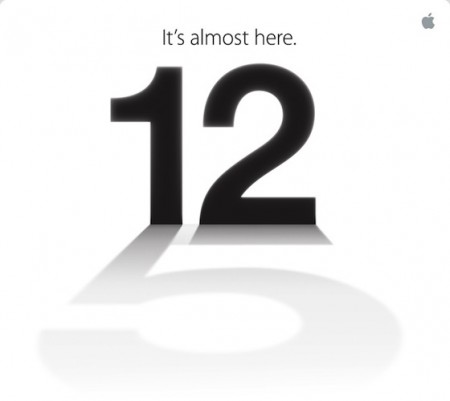 Apple will be announcing its latest iPhone 5 and a few other devices (maybe) at its media event tomorrow, September 12th 2012 10AM PT, 1PM ET (1am GMT +8 Kuala Lumpur, Malaysia) .
There is not live stream so you will have to tune into the many live blogs covering the event to know what's coming out. Here's a list of live blogs I know covering the event.
gdgt – Live iPhone 5 launch coverage
The Verge – apple-iphone-5-live-blog
Engadget – Apple's next generation iPhone liveblog
PC Advisor UK – Apple live blog
I'll update the list as I find more. Also, please do share if you have more.