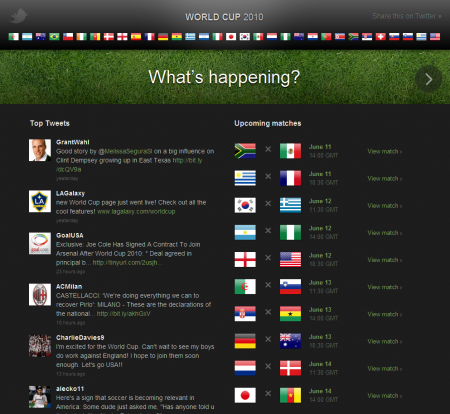 The easiest way to follow the World Cup on Twitter.
Twitter's World Cup page gives you the whole event and has individual streams for each match and country. Check out the first matches, Mexico vs South Africa and Uruguay vs France later tonight.
pssssst…. also check this link out. Love the table!!
Enjoy!!